OOG SHIPPING (OVER DIMENSIONAL AND BREAKBULK) TO JAMAICA
---
The best over-dimensional and breakbulk shipping service to Jamaica—For OOG (out of gauge) or over-dimensional cargo shipping to Jamaica, Cargomax International is the top choice for reputable local importers. We have the best prices from the United States and Canada to major Jamaica ports, including Kingston, Montego Bay, and Port Antonio. We have a great reputation as an OOG logistics service provider and are known for having the best rates, best transit times, and the best customer service in the industry.
Contact us for container shipping to Jamaica via email, telephone, or WhatsApp:
• For pricing:  sales@cargomaxintl.com
• Booking and documentation: roro@cargomaxintl.com
• North America: 1-800-535-6385 (Headquarters)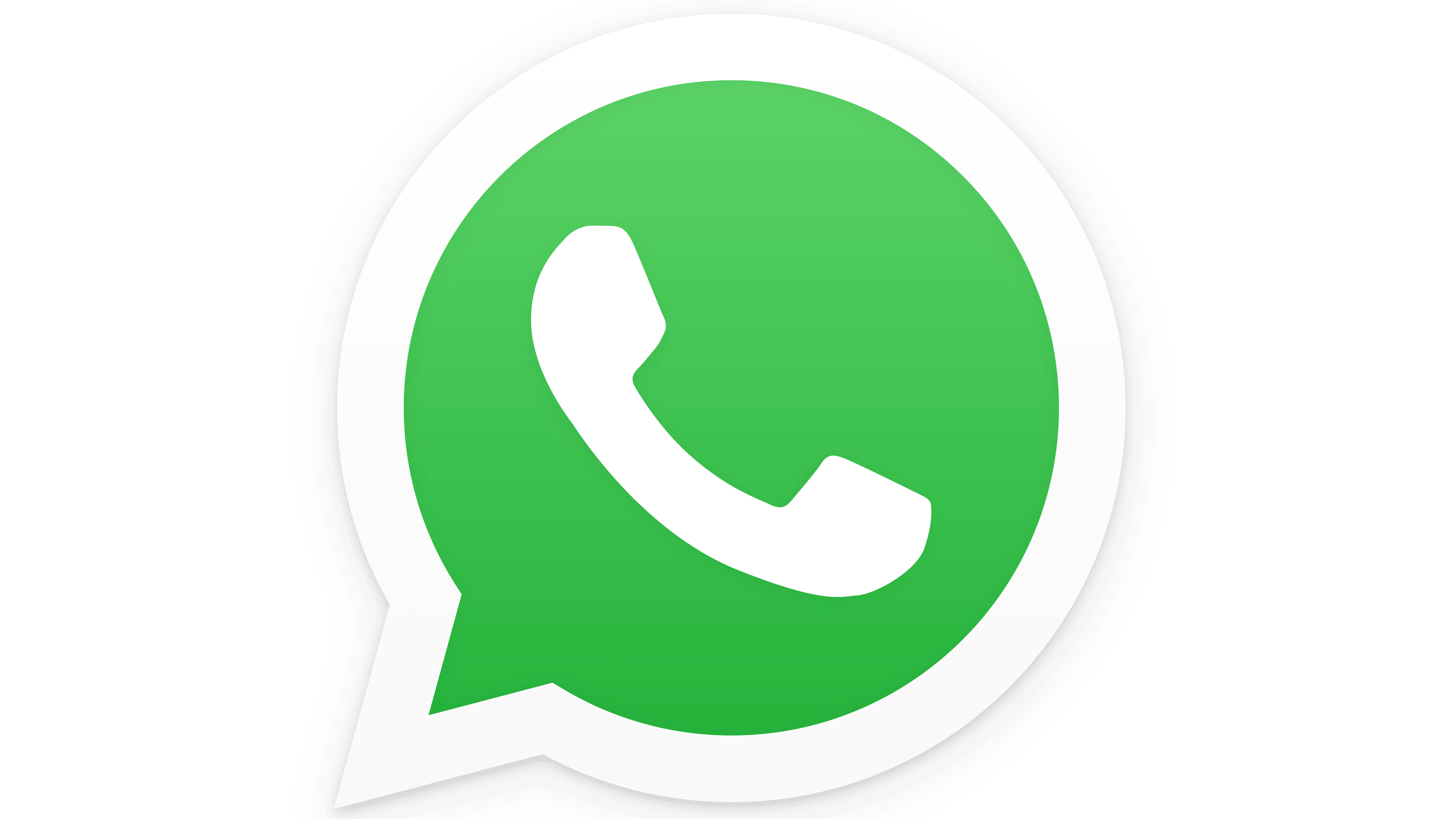 ---
With this service provided to major ports like Kingstone, Montego Bay, Port Antonio, you can be confident that Cargomax International will properly handle your project cargo from beginning to end. For more information, please register with our following online services:
•Online tracking 24/7 
•Online rates for all customers registered on our own platform  
•Online documentation 24/7 
•Online cargo release verification in the terminals of Kingstone, Montego Bay, Port Antonio
Since 2001, our corporation has made OOG shipping our top priority and specialty. Cargomax International has specialized in the transportation of over-dimensional cargo for over 20 years.
Our company provides more services than most companies in this industry. Not only can we ship your cargo from the United States, Canada, Asia, and Europe to Jamaica, but we also have our own personnel in Jamaica to provide each of our customers with all of the follow-up services they require. We know how important your cargo is to you, which is why we are there at every step from beginning to end. Cargomax International invests in local offices and has a dedicated presence of our own people, who are professional and well-trained.
When you ship with Cargomax International, you are working with a company of dedicated professionals who thrive on providing the best service possible.
If you are a buyer of new or used machinery, equipment, and vehicles, or have OOG (out of gauge), over-dimensional, and overweight cargo, Cargomax International has the service you need.
Subscribe to our online pricing and our sailing schedule mailing list by filling out the required information listed below.
REGISTER TO OUR ON-LINE SERVICES
---
ON-LINE PRINCING FEATURE
Subscribe to our on-line pricing feature:
---
SAILING SCHEDULE MAILING LIST
Q&A GENERAL ASKED QUESTIONS
---
WHAT IS OOG SERVICE?
OOG is the shipping terminology for out of gauge cargo service. Items are shipped on cellular ocean vessels, but instead of using the conventional six-sided container, this cargo will be loaded into a three-sided container, such as a 20' or 40' flat rack shipping container.
WHAT IS OOG (OUT OF GAUGE) CARGO?
Out of gauge cargo is any type of package that surpasses the dimensions of a standard six-sided container. These units are shipped on flat rack containers, which exceed the width, height, and, in some cases, even the length of the equipment.
WHAT IS LO/LO (LIFT ON/LIFT OFF) OR BREAKBULK SERVICE?
This is the service provided on Lo/Lo vessels, which are cargo ships that have their own built-in cranes used for the loading and unloading of the cargo. This allows any cargo to be lifted off the ground and onto the vessel and lifted off the vessel and onto the ground; therefore, this service is called LO/LO (Lift on/Lift off) 
For high, heavy, or oversized pieces, steamship carriers might even construct a platform on top of all other containers. How do they do this?
By accommodating 20' or 40' flat racks next to each other and by using as many as required. The port stevedoring will secure the oversize pieces onto this base. This allows these pieces to be transported properly and safely. There is still a risk involved; therefore, good cargo insurance must be requested, as well as the services of certified marine surveyors to guarantee the securing of the cargo. 
HOW MUCH DOES IT COST TO SHIP OOG (OUT OF GAUGE) CARGO TO JAMAICA?
From $3000.00 to $5000.00 USD, depending on the dimensions, weights, lifting points, and the country of origin.
WHAT IS A CELLULAR OCEAN VESSEL?
The cellular ocean vessel is a type of ocean vessel that's fully specialized for container transportation. There are approximately 5,220 ocean cellular vessels worldwide in the service container transportation industry.
DO ALL CONTAINER CARRIERS OFFER OOG SERVICE?
No, only certain ocean carriers will take on the task of going through the extensive work of securing, monitoring, and balancing this very difficult cargo.
WHAT IS THE CONTACT INFORMATION FOR COSTOMS IN JAMAICA?
Container terminal for static cargo, OOG (out of gauge) cargo, and container service TERMINAL KINGSTON
Items shipped by our service to Jamaica are destined to the following terminal: 
Terminal in Jamaica: Kingston
Terminal address: 15-17 Duke Street Kingston Jamaica
Tel:  876 922-0290
Email: paj@portjam.com
Container terminal for static cargo, OOG (out of gauge) cargo, and container service TERMINAL MONTEGO BAY
Items shipped by our service to Jamaica are destined to the following terminal:
Terminal in Jamaica: Montego Bay

Terminal address:  15-17 Duke Street Kingston Jamaica

Tel: 876 922-0290
Email: paj@portjam.com
Container terminal for static cargo, OOG (out of gauge) cargo, and container service TERMINAL PORT ANTONIO
Items shipped by our service to Jamaica are destined to the following terminal:
Terminal in Jamaica: Terminal Port Antonio
Terminal address: 15-17 Duke Street Kingston Jamaica
Tel: 876 922-0290
Email:paj@portjam.com
 COMMODITIES THAT CAN BE SHIPPED WITH THIS SERVICE
---
BOATS
• Yachts
• Jet boats
• Fishing boats
• Dinghies
• Deck boats
• Bowrider boats
• Catamarans
• Cuddy cabin boats
• Center-console boats
• Houseboats
• Trawlers
• Cabin cruisers
• Game boats
• Motor yachts
• Personal watercraft (PWC)
• Runabout boats
• Wakeboard ski boats
• Banana boats
• Lifeboats
• Pontoon boats
• Sedan bridge boats
VEHICLES
• Sedans
• Vans
• SUVs
• Pickups
• Ambulance
BUSES
• Passenger school buses
• Passenger city buses
• Passerger long-distance buses
TRUCKS
• Tractor trucks
• Tractor heads
• Reefer trucks
• Boom trucks
• Chassis trucks
• Flatbed trucks
• Box Trucks
• Dump trucks
• Cement mixer trucks
• Crane trucks
• Water pump trucks
• Cement pump trucks
• Fire trucks
TRAILERS
• Trailers
• Flatbeds
• Double drop decks
• Box trailers
• Reefer trailers
CONSTRUCTION AND MINING EQUIPMENT
• Excavators
• Backhoes
• Dragline excavators
• Bulldozers
• Graders
• Crawler tractors
• Rock Trucks
• Crawler loaders
• Wheel loaders
• Wheel tractor scrapers
• Trenchers
• Loaders
• Tower cranes
• Pavers
• Compactors
• Cultivators
• Telehandlers
• Feller Bunchers 
• Dump trucks for mining
FORESTRY EQUIPMENT
• Pile boring machines
• Pile driving machines
• Feller bunchers
• Track feller bunchers
• Skidders
• Processors
• Track harvesters
• Wheel harvesters
• Forwarders
• Loader forwarders
• Loggers
OILFIELD EQUIPMENT
• Drilling rigs
•  Mud pumps & expendables
• Handling tools
• Solid control systems
• BOP & components
• Drilling tools
• Cementing tools
• Oil production tools
• Pipeline equipment
• Intrumentation fittings
• Tubing
• Manifolds
DESTINATION PORTS IN THE JAMAICA
---
Container terminal for static cargo, OOG (out of gauge) cargo, and container service TERMINAL KINGSTON
Items shipped by our service to Jamaica are destined to the following terminal: 
Terminal in Jamaica: Kingston
Terminal address: 15-17 Duke Street Kingston Jamaica
Tel:  876 922-0290
Email: paj@portjam.com
Container terminal for static cargo, OOG (out of gauge) cargo, and container service TERMINAL MONTEGO BAY
Items shipped by our service to Jamaica are destined to the following terminal:
Terminal in Jamaica: Montego Bay

Terminal address:  15-17 Duke Street Kingston Jamaica

Tel: 876 922-0290
Email: paj@portjam.com
Container terminal for static cargo, OOG (out of gauge) cargo, and container service TERMINAL PORT ANTONIO
Items shipped by our service to Jamaica are destined to the following terminal:
Terminal in Jamaica: Terminal Port Antonio
Terminal address: 15-17 Duke Street Kingston Jamaica
Tel: 876 922-0290
Email:paj@portjam.com
OOG AND RO/RO ROUTES TO JAMAICA
---
Some of these routes may include road, rail, and ocean combined transportation
UNITED STATES OF AMERICA (USA)
Some of these routes may include road, rail, and ocean combined transportation
From:   Atlanta, GA

To

:

Kingstone

, 

Montego

 Bay, Port Antonio, Jamaica

From:   Baltimore, MD

To

:

Kingstone

, 

Montego

 Bay, Port Antonio, Jamaica

From:   Chicago, IL

To

:

Kingstone

, 

Montego

 Bay, Port Antonio, Jamaica

From:   Columbus, OH

To

:

Kingstone

, 

Montego

 Bay, Port Antonio, Jamaica

From:   Denver, CO

To

:

Kingstone

, 

Montego

 Bay, Port Antonio, Jamaica

From:  Dixon, IL

To

:

Kingstone

, 

Montego

 Bay, Port Antonio, Jamaica

From:  Everglades, FL

To

:

Kingstone

, 

Montego

 Bay, Port Antonio, Jamaica

From:  Fort Worth, TX L

To

:

Kingstone

, 

Montego

 Bay, Port Antonio, Jamaica

From:  Houston, TX

To

:

Kingstone

, 

Montego

 Bay, Port Antonio, Jamaica

From:  Jacksonville, FL

To

:

Kingstone

, 

Montego

 Bay, Port Antonio, Jamaica

From:  Kansas City, MO

To

:

Kingstone

, 

Montego

 Bay, Port Antonio, Jamaica

From:  Kiefer, OK

To

:

Kingstone

, 

Montego

 Bay, Port Antonio, Jamaica

From:  Medford, MN

To

:

Kingstone

, 

Montego

 Bay, Port Antonio, Jamaica

From:  Miami, FL

To

:

Kingstone

, 

Montego

 Bay, Port Antonio, Jamaica

From:  Minneapolis, MN

To

:

Kingstone

, 

Montego

 Bay, Port Antonio, Jamaica

From:  Nashville, TN

To

:

Kingstone

, 

Montego

 Bay, Port Antonio, Jamaica

From:  Newark, NJ

To

:

Kingstone

, 

Montego

 Bay, Port Antonio, Jamaica

From:  North East, MD

To

:

Kingstone

, 

Montego

 Bay, Port Antonio, Jamaica

From:  North Franklin, CT

To

:

Kingstone

, 

Montego

 Bay, Port Antonio, Jamaica

From:  Orlando, FL

To

:

Kingstone

, 

Montego

 Bay, Port Antonio, Jamaica

From:  Pittsburgh, PA

To

:

Kingstone

, 

Montego

 Bay, Port Antonio, Jamaica

From:  Tampa, FL

To

:

Kingstone

, 

Montego

 Bay, Port Antonio, Jamaica

From:  Wasilla, AK

To

:

Kingstone

, 

Montego

 Bay, Port Antonio, Jamaica
CANADA ORIGIN PORT AND CITIES
Some of these routes may include road, rail, and ocean combined transportation
From:   Bolton, Ontario
To:

Kingstone

, 

Montego

 Bay, Port Antonio, Jamaica

From:   Calgary, Alberta
To:

Kingstone

, 

Montego

 Bay, Port Antonio, Jamaica

From:   Chilliwack, British Columbia
To:

Kingstone

, 

Montego

 Bay, Port Antonio, Jamaica

From:   Edmonton, Alberta
To:

Kingstone

, 

Montego

 Bay, Port Antonio, Jamaica

From:   Grande Prairie, Alberta
To:

Kingstone

, 

Montego

 Bay, Port Antonio, Jamaica

From:   Lethbridge Alberta
To:

Kingstone

, 

Montego

 Bay, Port Antonio, Jamaica

From:   Montreal, Quebec
To:

Kingstone

, 

Montego

 Bay, Port Antonio, Jamaica

From:   Mont St-Hilaire, Quebec
To:

Kingstone

, 

Montego

 Bay, Port Antonio, Jamaica

From:   N. Battleford, Saskatchewan
To:

Kingstone

, 

Montego

 Bay, Port Antonio, Jamaica

From:   Toronto, Ontario
To:

Kingstone

, 

Montego

 Bay, Port Antonio, Jamaica

From:   Regina, Saskatchewan
To:

Kingstone

, 

Montego

 Bay, Port Antonio, Jamaica

From:   Saskatoon, Saskatchewan
To:

Kingstone

, 

Montego

 Bay, Port Antonio, Jamaica

From:   Truro, Nova Scotia
To:

Kingstone

, 

Montego

 Bay, Port Antonio, Jamaica

From:   Vancouver, British Columbia
To:

Kingstone

, 

Montego

 Bay, Port Antonio, Jamaica

From:   Winnipeg, Manitoba
To:

Kingstone

, 

Montego

 Bay, Port Antonio, Jamaica
ASIA
CHINA
From: Fujian, China

To

:

Kingstone

, 

Montego

 Bay, Port Antonio, Jamaica

From:   Fuzhou, China

To

:

Kingstone

, 

Montego

 Bay, Port Antonio, Jamaica

From:   Guangdong, China

To

:

Kingstone

, 

Montego

 Bay, Port Antonio, Jamaica

From:   Hainan, China

To

:

Kingstone

, 

Montego

 Bay, Port Antonio, Jamaica

From:   Hebei, China

To

:

Kingstone

, 

Montego

 Bay, Port Antonio, Jamaica

From:   Hong Kong, China

To

:

Kingstone

, 

Montego

 Bay, Port Antonio, Jamaica

From:   Jiangsu, China

To

:

Kingstone

, 

Montego

 Bay, Port Antonio, Jamaica

From:   Liaoning, China

To

:

Kingstone

, 

Montego

 Bay, Port Antonio, Jamaica

From:   Macau, China

To

:

Kingstone

, 

Montego

 Bay, Port Antonio, Jamaica

From:   Shandong, China

To

:

Kingstone

, 

Montego

 Bay, Port Antonio, Jamaica

From:   Shanghai, China

To

:

Kingstone

, 

Montego

 Bay, Port Antonio, Jamaica

From:   Shenzhen, China

To

:

Kingstone

, 

Montego

 Bay, Port Antonio, Jamaica

From:   Tianjin, China

To

:

Kingstone

, 

Montego

 Bay, Port Antonio, Jamaica

From:   Zhejiang, China

To

:

Kingstone

, 

Montego

 Bay, Port Antonio, Jamaica

From:   Xiamen, China

To

:

Kingstone

, 

Montego

 Bay, Port Antonio, Jamaica
KOREA
From: Busan, Korea

To

:

Kingstone

, 

Montego

 Bay, Port Antonio, Jamaica

From:   Seoul, Korea

To

:

Kingstone

, 

Montego

 Bay, Port Antonio, Jamaica

From:   Pusan, Korea

To

:

Kingstone

, 

Montego

 Bay, Port Antonio, Jamaica
Contact information
CARGOMAX INTERNATIONAL INC,
Jamaica customer service center
Customs formalities information :
Email: info@cargomaxintl.com
Contact: *
Customer services information:
Email: info@cargomaxintl.com
Phone:*
Pricing Email:
Pricing@cargomaxintl.com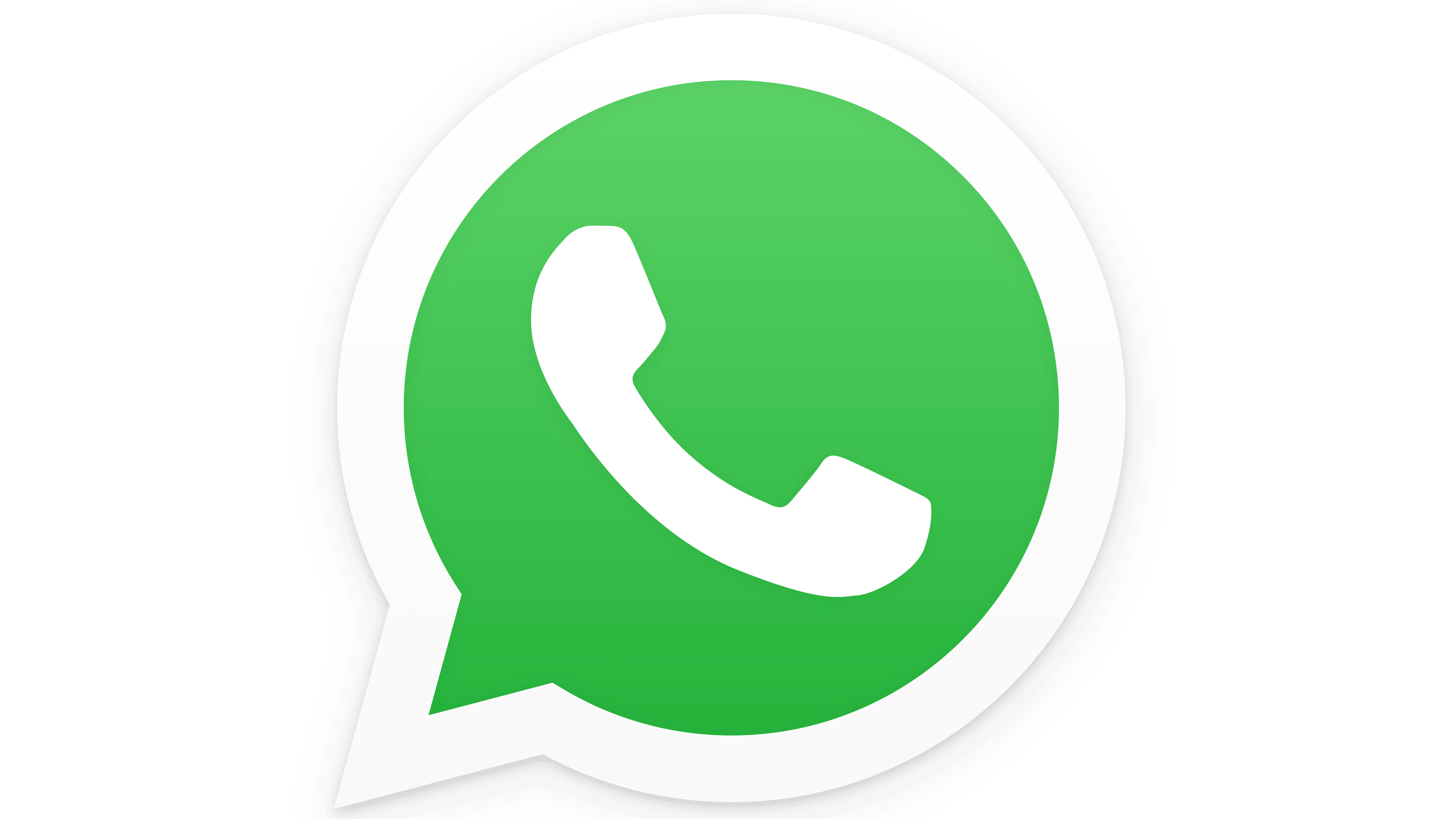 Sales Department