CONTAINER SHIPPING SERVICE TO GUATEMALA
---
For the best and most reliable container shipping service to Guatemala, Cargomax International is the only name you need to know. Many importers consider Cargomax to be the top logistics service provider when it comes to container shipping. We have the best prices from the United States and Canada to major Guatemala ports, including Puerto Quetzal, Puerto Barrios, and Santo Tomas de Castilla. We are a reputable logistics service provider that always offers the best rates, best transit times, and the best customer service in the industry.
Since we provide service to major ports like Puerto Quetzal, Puerto Barrios, and Santo Tomas de Castilla, there's no question that Cargomax International will properly handle your containers from the door of your supplier to your designated port.
Cargomax International also coordinates with help from its agents for the land shipment of goods between various Central American countries.
The following countries are the ones in the agreement:
Nicaragua
Costa Rica
Honduras
El Salvador
Guatemala
Panama
Goods of all types, including trucks, vehicles, machinery, and construction equipment can be moved from one country to another without taxes until the item arrives at its final destination.
Single Central American Declaration (DUCA)
The Central American Single Declaration (DUCA) unites the three main customs declarations that protect trading between Central American countries.
The DUCA integrates the Central American Single Customs Form (FAUCA), which is used to conduct intra-regional trade of originating merchandise. Commonly known as DUT, the Declaration for International Land Customs Transit, is used for the international land transit of goods in Central America. Finally, the Goods Declaration, which is called DUA or DM, is used for trade with specific countries outside the region.
The DUCA has three modalities:
The DUCA-F must be used to trade merchandise that originated in Central American.
The DUCA-D must be used for the import or export of goods with countries outside Central America.
The DUCA-T must be used for the transfer of goods under the international land transit regime.
The application of the DUCA entered into force in Costa Rica, El Salvador, Guatemala, Honduras, Nicaragua, and Panama as of May 7, 2019.
This is a trade facilitation measure, which is the result of the efforts of the region's customs services, as well as the Council of Ministers of Economic Integration. It constitutes a firm step towards strengthening Central American economic integration.
For more information visit: https://www.sieca.int/index.php/plataformas-electronicas/servicios-en-linea/declaracion-unica-centroamericana/
We provide an inventory of all sizes of containers, from 20' standard, 40' STD DRY standard or High Cube, 45' STD DRY standard or High Cube, 20' REF reefer, 40' REF reefer, 20' OT open top, 40' OT open top, 20' FL Flat Rack, 40' FL Flat Rack, 20' TK ISO Tanktainer, 40' TK ISO Tanktainer.
Contact us for container shipping to Guatemala via email, telephone, or WhatsApp:
• For pricing :  sales@cargomaxintl.com
• Booking and documentation : roro@cargomaxintl.com
• North America : 1-800-535-6385 (Headquarters)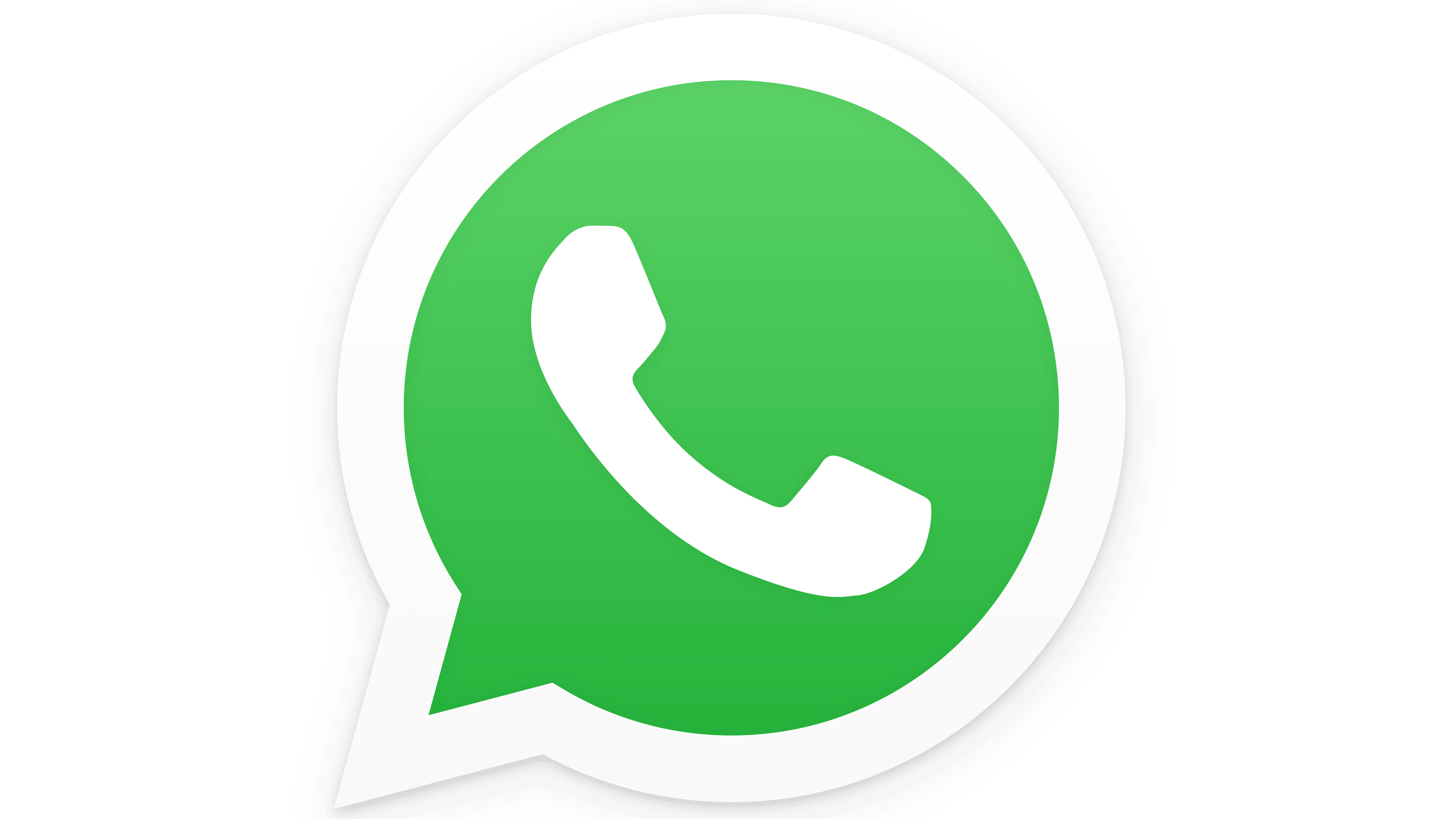 Israel Turgeon +1(514) 809-6007
With this service provided to major ports like Puerto Quetzal, Puerto Barrios, Santo Tomas de Castilla, you can be confident that Cargomax International will properly handle your project cargo from beginning to end. For more information, please register with our following online services:
• Online tracking 24/7
• Online rates for all customers registered on our own platform
• Online documentation 24/7
• Online cargo release verification in the terminals of Puerto Quetzal, Puerto Barrios, Santo Tomas de Castilla
Since 2001, container shipping has been our primary focus and specialty. That means Cargomax International has been specializing in the transportation of all types of containers for over 20 years.
We always strive to stay one step ahead of our competition. We invest in manpower not only in North America but also in Guatemala, which allows us to book your containers and follow up with our personnel in Guatemala until your goods are in your possession.
Why do we do this? It's because we know how important your cargo is to you. We understand that your shipping needs are important, so we are present every step of the way, from beginning to end. This is why Cargomax International invests in local offices and a dedicated presence.
When you ship with Cargomax International, you are working with a company of dedicated professionals who strive to provide the best service.
If you are an existing importer, do not hesitate to give us a try; you will not be disappointed.
Subscribe to our online pricing and our sailing schedule mailing list by simply filling in the information below.
REGISTER TO OUR ON-LINE SERVICES
---
ON-LINE PRINCING FEATURE
Subscribe to our on-line pricing feature:
---
SAILING SCHEDULE MAILING LIST
Subscribe to our sailing schedule mailing list:
---
Q&A GENERAL ASKED QUESTIONS
---
HOW MUCH DOES IT COST TO SHIP A CONTAINER TO THE GUATEMALA?
From USD 800.00 to over USD 4000.00, depending on the city, port, and country you are shipping from. The price can also depend on the seasons and special circumstances. During 2020, containers from Asia skyrocketed in price due to the COVID-19 pandemic, as the demand for Chinese products increased and steamship carriers were not able to fulfill the demand. As a consequence, we saw an increase in the cost of a container loading in China from approximately USD 2800 to as high as USD 13000 per 40' container, between two and four times the regular price. The rise in prices of petroleum and fossil fuels has also played a huge role in the increase of all types of transportation.
WHAT IS AN OCEAN CONTAINER DRY BOX?
Containers are 20', 40', and 45' boxes with all sides made of steel and a wooden floor. The wooden floor is used to properly block and brace the merchandise by using wood, chains, and cables with nails or screws driven into the floor. All of these containers are stowed and stacked onto each other in the form of blocks by interconnecting them using twist-locks. The twist-locks are inserted into each of the four corner castings. The corner castings are made of extended holes where the lug of the twist-lock secures itself. This is how containers are transported worldwide on cellular vessels.
WHAT IS A CELLULAR OCEAN VESSEL?
The cellular vessel is a type of ocean carrier that's fully specialized in container transportation. Around the world, there are approximately 5,220 ocean cellular vessels at the service of the container transportation industry. Today, the biggest vessel can transport 21,413 TEUs, which is the equivalent of twenty-one 413 X 20' containers or ten 706 X 40' containers, with a maximum of 191,317 metric tons in weight.
WHAT IS A TEU?
A Twenty-foot Equivalent Unit (TEU)  is a unit of measure used by steamship carriers; 20' containers are measured as 1 TEU while a 40' container is measured as 2 TEUs. 
WHAT IS THE CONTACT INFORMATION FOR COSTOMS IN GUATEMALA?
CONTAINER TERMINALS IN GUATEMALA
---
PUERTO QUETZAL TERMINAL
Puerto Quetzal port for Ro/Ro service, automobiles, vehicles, Ro/Ro machinery, static cargo, and OOG (out of gauge) cargo:
TERMINAL IN PUERTO QUETZAL
APM Terminals Puerto Quetzal,
Recinto Portuario Quetzal, kilometro 102.371, Autopista a puerto San Jose, Escuintla, Guatemala.  
Guatemala, Republic of Guatemala 
Tel: +502 7929-2900 
Email: info@apmtquetzal.com 
BARRIOS TERMINAL
Container terminal for static cargo, OOG (out of gauge) cargo, and container service:  
TERMINAL BARRIOS 
9na Calle, final, Las Champas 
PUERTO BARRIOS, Izabal Guatemala 
Tel: +502-7931-7040
DESTINATION PORTS IN GUATEMALA
---
Santo Tomas de Castilla port for Ro/Ro service, automobiles, vehicles, Ro/Ro machinery, static cargo, and OOG (out of gauge) cargo:
Puerto Quetzal port for Ro/Ro service, automobiles, vehicles, Ro/Ro machinery, static cargo, and OOG (out of gauge) cargo:
Puerto Quetzal port for Ro/Ro service, automobiles, vehicles, Ro/Ro machinery, static cargo, and OOG (out of gauge) cargo:
TERMINAL IN PUERTO QUETZAL
APM Terminals Puerto Quetzal,
Recinto Portuario Quetzal, kilometro 102.371, Autopista a puerto San Jose, Escuintla, Guatemala.  
Guatemala, Republic of Guatemala 
Tel: +502 7929-2900 
Email: info@apmtquetzal.com 
BARRIOS container terminal for static cargo, OOG (out of gauge) cargo, and container service:
Container terminal for static cargo, OOG (out of gauge) cargo, and container service:  
TERMINAL BARRIOS 
9na Calle, final, Las Champas 
PUERTO BARRIOS, Izabal Guatemala 
Tel: +502-7931-7040
CONTAINER ROUTES TO GUATEMALA
---
UNITED STATES OF AMERICA (USA)
Some of these routes may include road, rail, and ocean combined transportation
From:   Atlanta, GA

To

: Puerto Quetzal, Puerto Barrios, Santo Tomas de Castilla, Guatemala

From:   Baltimore, MD

To

: Puerto Quetzal, Puerto Barrios, Santo Tomas de Castilla, Guatemala

From:   Chicago, IL

To

: Puerto Quetzal, Puerto Barrios, Santo Tomas de Castilla, Guatemala

From:   Columbus, OH

To

: Puerto Quetzal, Puerto Barrios, Santo Tomas de Castilla, Guatemala

From:   Denver, CO

To

: Puerto Quetzal, Puerto Barrios, Santo Tomas de Castilla, Guatemala

From:  Dixon, IL

To

: Puerto Quetzal, Puerto Barrios, Santo Tomas de Castilla, Guatemala

From:  Everglades, FL

To

: Puerto Quetzal, Puerto Barrios, Santo Tomas de Castilla, Guatemala

From:  Fort Worth, TX L

To

: Puerto Quetzal, Puerto Barrios, Santo Tomas de Castilla, Guatemala

From:  Houston, TX

To

: Puerto Quetzal, Puerto Barrios, Santo Tomas de Castilla, Guatemala

From:  Jacksonville, FL

To

: Puerto Quetzal, Puerto Barrios, Santo Tomas de Castilla, Guatemala

From:  Kansas City, MO

To

: Puerto Quetzal, Puerto Barrios, Santo Tomas de Castilla, Guatemala

From:  Kiefer, OK

To

: Puerto Quetzal, Puerto Barrios, Santo Tomas de Castilla, Guatemala

From:  Medford, MN

To

: Puerto Quetzal, Puerto Barrios, Santo Tomas de Castilla, Guatemala

From:  Miami, FL

To

: Puerto Quetzal, Puerto Barrios, Santo Tomas de Castilla, Guatemala

From:  Minneapolis, MN

To

: Puerto Quetzal, Puerto Barrios, Santo Tomas de Castilla, Guatemala

From:  Nashville, TN

To

: Puerto Quetzal, Puerto Barrios, Santo Tomas de Castilla, Guatemala

From:  Newark, NJ

To

: Puerto Quetzal, Puerto Barrios, Santo Tomas de Castilla, Guatemala

From:  North East, MD

To

: Puerto Quetzal, Puerto Barrios, Santo Tomas de Castilla, Guatemala

From:  North Franklin, CT

To

: Puerto Quetzal, Puerto Barrios, Santo Tomas de Castilla, Guatemala

From:  Orlando, FL

To

: Puerto Quetzal, Puerto Barrios, Santo Tomas de Castilla, Guatemala

From:  Pittsburgh, PA

To

: Puerto Quetzal, Puerto Barrios, Santo Tomas de Castilla, Guatemala

From:  Tampa, FL

To

: Puerto Quetzal, Puerto Barrios, Santo Tomas de Castilla, Guatemala

From:  Wasilla, AK

To

: Puerto Quetzal, Puerto Barrios, Santo Tomas de Castilla, Guatemala
CANADA ORIGIN PORT AND CITIES
Some of these routes may include road, rail, and ocean combined transportation
From:   Bolton, Ontario

To

: Puerto Quetzal, Puerto Barrios, Santo Tomas de Castilla, Guatemala

From:   Calgary, Alberta

To

: Puerto Quetzal, Puerto Barrios, Santo Tomas de Castilla, Guatemala

From:   Chilliwack, British Columbia

To

: Puerto Quetzal, Puerto Barrios, Santo Tomas de Castilla, Guatemala

From:   Edmonton, Alberta

To

: Puerto Quetzal, Puerto Barrios, Santo Tomas de Castilla, Guatemala

From:   Grande Prairie, Alberta

To

: Puerto Quetzal, Puerto Barrios, Santo Tomas de Castilla, Guatemala

From:   Lethbridge Alberta

To

: Puerto Quetzal, Puerto Barrios, Santo Tomas de Castilla, Guatemala

From:   Montreal, Quebec

To

: Puerto Quetzal, Puerto Barrios, Santo Tomas de Castilla, Guatemala

From:   Mont St-Hilaire, Quebec

To

: Puerto Quetzal, Puerto Barrios, Santo Tomas de Castilla, Guatemala

From:   N. Battleford, Saskatchewan

To

: Puerto Quetzal, Puerto Barrios, Santo Tomas de Castilla, Guatemala

From:   Toronto, Ontario

To

: Puerto Quetzal, Puerto Barrios, Santo Tomas de Castilla, Guatemala

From:   Regina, Saskatchewan

To

: Puerto Quetzal, Puerto Barrios, Santo Tomas de Castilla, Guatemala

From:   Saskatoon, Saskatchewan

To

: Puerto Quetzal, Puerto Barrios, Santo Tomas de Castilla, Guatemala

From:   Truro, Nova Scotia

To

: Puerto Quetzal, Puerto Barrios, Santo Tomas de Castilla, Guatemala

From:   Vancouver, British Columbia

To

: Puerto Quetzal, Puerto Barrios, Santo Tomas de Castilla, Guatemala

From:   Winnipeg, Manitoba

To

: Puerto Quetzal, Puerto Barrios, Santo Tomas de Castilla, Guatemala
ASIA
CHINA
From: Fujian, China

To

: Puerto Quetzal, Puerto Barrios, Santo Tomas de Castilla, Guatemala

From:   Fuzhou, China

To

: Puerto Quetzal, Puerto Barrios, Santo Tomas de Castilla, Guatemala

From:   Guangdong, China

To

: Puerto Quetzal, Puerto Barrios, Santo Tomas de Castilla, Guatemala

From:   Hainan, China

To

: Puerto Quetzal, Puerto Barrios, Santo Tomas de Castilla, Guatemala

From:   Hebei, China

To

: Puerto Quetzal, Puerto Barrios, Santo Tomas de Castilla, Guatemala

From:   Hong Kong, China

To

: Puerto Quetzal, Puerto Barrios, Santo Tomas de Castilla, Guatemala

From:   Jiangsu, China

To

: Puerto Quetzal, Puerto Barrios, Santo Tomas de Castilla, Guatemala

From:   Liaoning, China

To

: Puerto Quetzal, Puerto Barrios, Santo Tomas de Castilla, Guatemala

From:   Macau, China

To

: Puerto Quetzal, Puerto Barrios, Santo Tomas de Castilla, Guatemala

From:   Shandong, China

To

: Puerto Quetzal, Puerto Barrios, Santo Tomas de Castilla, Guatemala

From:   Shanghai, China

To

: Puerto Quetzal, Puerto Barrios, Santo Tomas de Castilla, Guatemala

From:   Shenzhen, China

To

: Puerto Quetzal, Puerto Barrios, Santo Tomas de Castilla, Guatemala

From:   Tianjin, China

To

: Puerto Quetzal, Puerto Barrios, Santo Tomas de Castilla, Guatemala

From:   Zhejiang, China

To

: Puerto Quetzal, Puerto Barrios, Santo Tomas de Castilla, Guatemala

From:   Xiamen, China

To

: Puerto Quetzal, Puerto Barrios, Santo Tomas de Castilla, Guatemala
KOREA
From: Busan, Korea

To

: Puerto Quetzal, Puerto Barrios, Santo Tomas de Castilla, Guatemala

From:   Seoul, Korea

To

: Puerto Quetzal, Puerto Barrios, Santo Tomas de Castilla, Guatemala

From:   Pusan, Korea

To

: Puerto Quetzal, Puerto Barrios, Santo Tomas de Castilla, Guatemala
Contact information
CARGOMAX INTERNATIONAL INC,
Guatemala
Customs formalities information :
Email: info@cargomaxintl.com
Contact: *
Customer services information:
Email: info@cargomaxintl.com
Phone:*
Pricing Email:
Pricing@cargomaxintl.com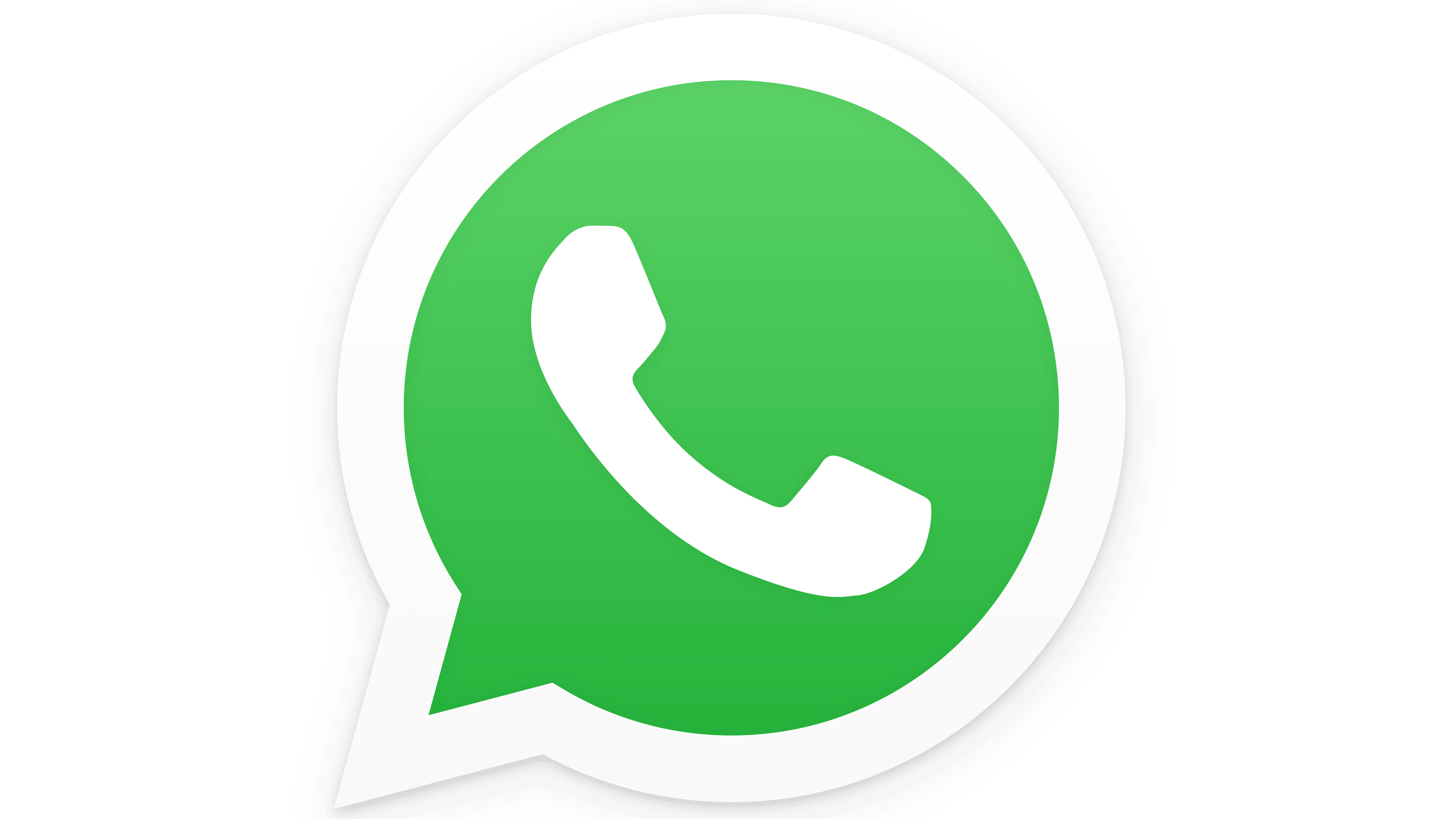 Sales Department +1(514) 809-6007