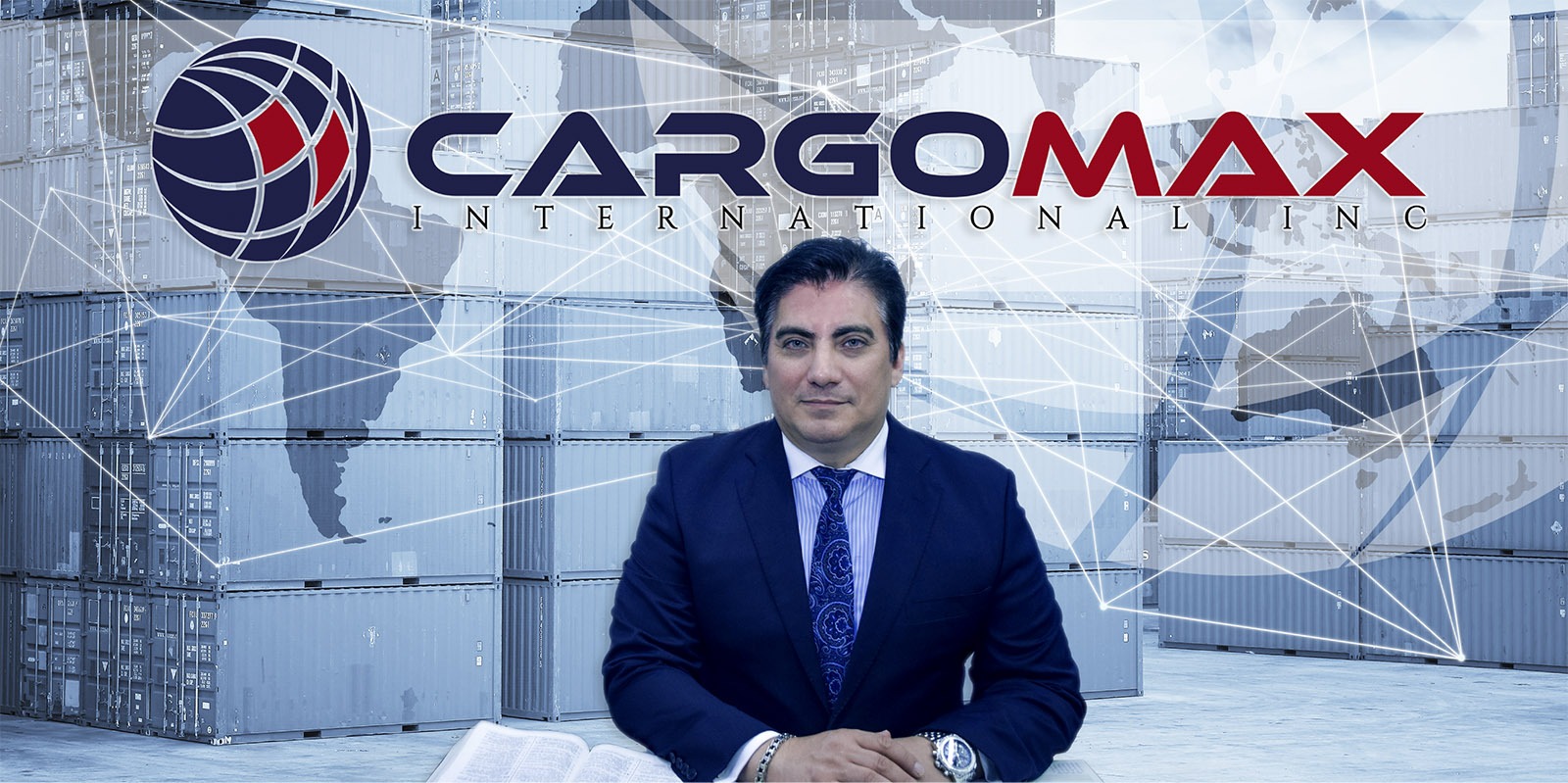 English
Cargomax International was founded in November 2001 on the idea that service should be tailored to the specific needs of each and every customer. Since then, our vision has driven us to improve every service we provide to our customers and customise our work to their situation.
I would like to take this opportunity to offer a warm and special thank you to all our customers, our agents, our partners, our suppliers and Cargomax staff members. We are committed to improving ourselves every day, but none of this would be possible without you. Thank you.
---
Español
Cargomax International se fundó en noviembre de 2001 con la idea de que el servicio debía adaptarse a las necesidades específicas de cada cliente. Desde entonces, nuestra visión nos ha llevado a mejorar cada servicio que prestamos a nuestros clientes y en adaptar nuestro trabajo a su situación.
Me gustaría aprovechar esta oportunidad para ofrecer un sincero y especial agradecimiento a todos nuestros clientes, nuestros agentes, nuestros socios, nuestros proveedores y el personal de Cargomax. Estamos comprometidos a mejorar cada día, pero nada de esto sería posible sin su ayuda. Gracias.
---
Français
Cargomax International a été fondée en novembre 2001, basée sur l'idée que le service devrait être adapté aux besoins spécifiques de chacun des clients. Depuis, notre vision nous a menés à améliorer chaque service que nous fournissons à nos clients et à personnaliser le travail selon leur situation.
Je voudrais profiter de cette occasion pour offrir de chaleureux remerciements bien spéciaux à nos clients, à nos agents, à nos partenaires, à nos fournisseurs et aux membres du personnel de Cargomax. Nous sommes engagés à nous améliorer chaque jour, mais rien de tout cela ne serait possible sans vous. Merci.
---
Português
A Cargomax International foi fundada em Novembro de 2001 com a ideia que o serviço fosse customizado pra cada cliente.
Desde então, nossa visão nos levou a melhorar cada serviço que nós fornecemos a nossos clientes e customizar nosso trabalho à realidade deles.
Gostaria de aproveitar essa oportunidade para oferecer um caloroso e especial agradecimento a todos nossos clientes, nossos agentes, nossos parceiros, nossos fornecedores, e nosso pessoal da Cargomax. Estamos compromissados a melhorar a cada dica, mas nada disso seria possível sem vocês. Muito obrigado.
---
廣東話
Cargomax International成立于2001年11月。 其公司的理念是根据每个客户的特定需求量身定制。 从那时起,我们的愿景促使我们改进为客户提供的每项服务,并根据他们的需求定制我们的工作方案。
我想借此机会向所有的客户,代理商,合作伙伴,供应商和Cargomax的每位员工表示最热烈的感谢。 我们虽然致力于每天提高于提升自己,但若没有你们在座的每一位,这一切都不会有可能。 谢谢。